Message from the Goethe-Institut Tokyo
Peter Anders (Director of Goethe-Institut Tokyo)
In beuys on/off, we are conducting field research and supporting independent interpretations of the "Eurasia" that Beuys transfigured into a utopian internationality of a united East and West. We have invited Mizuki Takahashi as artistic director to set out on this journey through Eurasia with an international team in Japan. Takahashi has selected various project partners whose working methods focus on the potential to trigger transformative and cooperative processes. The fact that we are largely relying on digital means of executing the project is not only a consequence of external circumstances. It is also a question of the present and future significance of digital media for international art and cultural exchange. Joseph Beuys questioned the system by which art operated like no one else. The significance of his preoccupation with the systemic relevance of art will have in the current discourse of the post-coronavirus crisis remains unclear for the time being. Perhaps we will succeed in giving this project of critical reference a somewhat different look within the framework of the diverse activities taking place as part of beuys 2021.

beuys on/off – What if Beuys Were Alive in the Internet Age?
Mizuki Takahashi (Artistic Director)
beuys on/off is a cross-disciplinary art project organised by the Goethe Institut Tokyo to commemorate the centenary of German artist Joseph Beuys. One of the most influential yet controversial artists of the latter half of the twentieth century, Beuys started his career as an artist after military service in World War II, and proactively engaged with issues of education, ecology, economy and politics through his expanded idea of art against the backdrop of the upheavals of the Cold War.
In 1984, Beuys visited Tokyo to hold a solo exhibition at the Seibu Museum in Tokyo in exchange for support for his 7,000 Oaks project, a plan to plant 7,000 oak trees paired with basalt columns across the city of Kassel, West Germany. During his eight-day stay in Tokyo to install his solo exhibition, Beuys organised lectures as well as a discussion with students, and staged a performance with fellow artist Nam June Paik, leaving strong impact on Japanese audiences. Throughout his life, Beuys showed a strong interest in the concept of Eurasia, onto which he projected his ideal vision of a utopia where the dichotomy between Western and Eastern culture would be integrated. However, Japan was the first and last Asian country which Beuys would visit during his lifetime.
More than thirty years after his visit to Japan, beuys on/off is responding to Joseph Beuys from the perspective of Eurasia. Connecting artists, musicians, activists, writers, domestic workers and academics across Eurasia, beuys on/off both critically reinterprets Beuys's multi-faceted practices and updates them by addressing contemporary urgencies through both on- and off-line programmes.
The global COVID-19 pandemic has compelled us to socially distance, though, conversely, propelled new communication through digital platforms. Virtual conference services have enabled people to connect beyond geographical limitations, making information and events more accessible. Then questions arise: What if Beuys were alive in the internet age? How would Beuys use the internet and the web for his idea of social sculpture? What would he do in the virtual space? These questions are the starting points for conceptualising beuys on/off.
The website beuys on/off is a multi-faceted cross-disciplinary online platform. It publishes interviews, journals, pedagogical texts and sounds as well as hosts symposia, discussions, sharings , performances and puppet theatre. All content is conceived as critical responses to Beuys from associates with connections to Asia and Eurasia. In each presented programme is embedded the nature of co-learning based on ideas of collaboration, communication and compassion. In this way, beuys on/off can be regarded as a contemporary form of the Free International University, which Beuys co-founded in 1973 with his associates as a place for research, work and communication.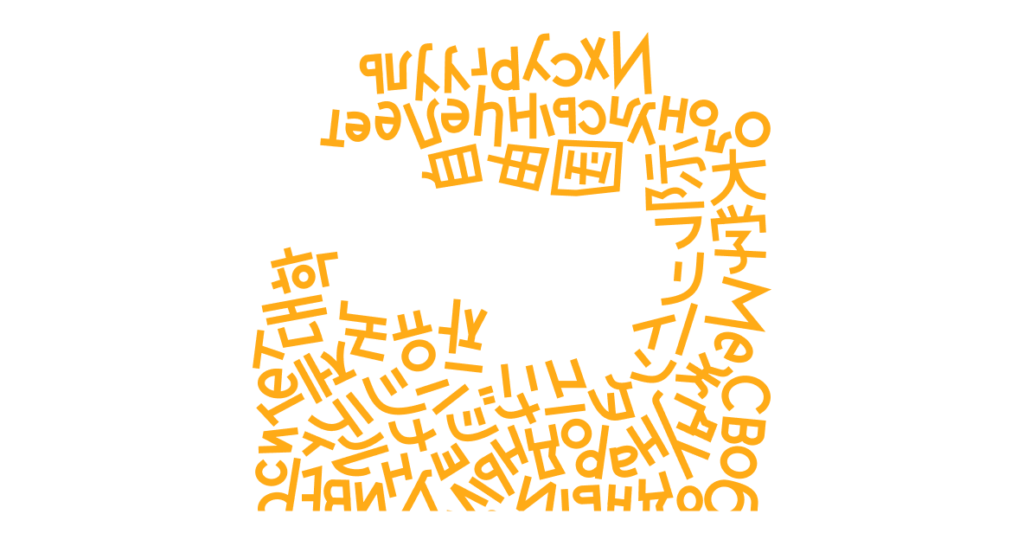 beuys on/off consists of two major streams: Free International University 2.0 (FIU 2.0) and Sounds of Eurasia. In FIU 2.0, six lead associates – Dominique Chen, Sakiko Sugawa, Gulnara Kasmalieva, Muratbek Djumaliev, Taeyoon Choi and Ma Jung-yeong – are designing programmes to explore the topics of "Eurasia", "Ecology", "Economy" and "Education". Curator, artist and informatics scholar Dominique Chen is attempting to invent artistic cartography across Eurasia by inviting visual artists, authors, scholars and critics to create mail art in a relay format. For the theme of economy, Sakiko Sugawa, a cultural worker based in Amsterdam, is revisiting Beuys's exploration of the structure of economy and critically updating it by focusing on the issues of reproductive labour­ – how its devaluation is rooted in European colonialism and capitalism – and by creating a popular education platform about reproductive labour in collaboration with her fellow activists and migrant workers. Artist and curator duo Gulnara Kasmalieva and Muratbek Djumaliev from Kyrgyzstan are addressing the theme of ecology by organising workshops with young artists from the independent platform Bishkek School of Contemporary Art. Among the theme of environmental pollution, they elaborate the idea of "eco-vernacular buildings" in Issyk-Kul theoretically and practically and share their monthly publication on website. For the theme of education, artist, educator and activist Taeyoon Choi and media art scholar Jung-yeon Ma are organizing an online summer school with participants from Japan, South Korea, Kyrgyzstan and Kazakhstan for learning about each other and unlearning their ideas about education in art. Their discussion will also be shared online as monthly essays.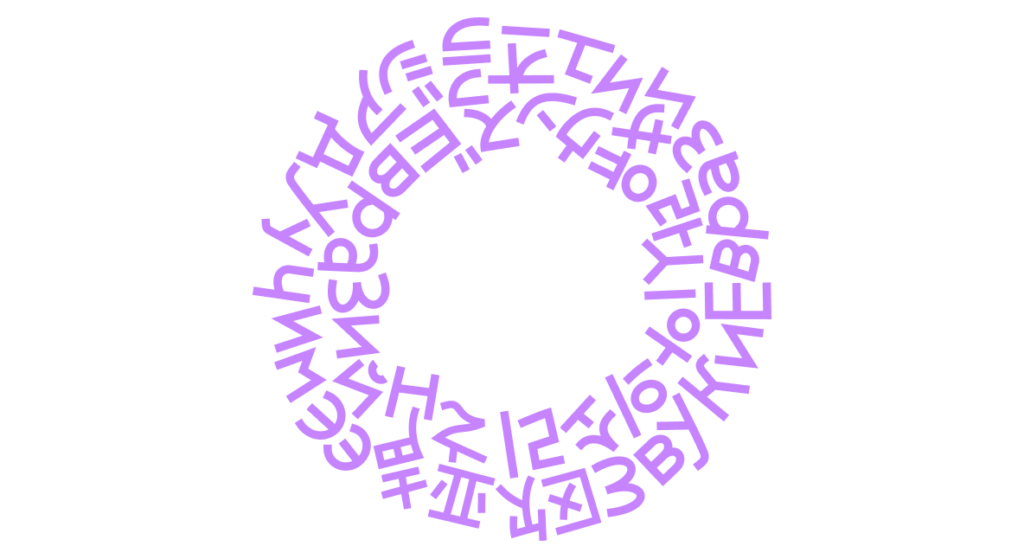 In the project Sounds of Eurasia, dj sniff is sending vinyl records with minimum instructions to sound artists and musicians to interact with, and then asking them each to send on the records by mail to other people in different cities and towns across Eurasia. Building a network of sounds based on trust, he plans to stage a live performance in August and September in Tokyo using the collected sounds.
Against the backdrop of COVID-19 social distancing, beuys on/off utilises digital space for experimental programmes, embracing improvisation and sometimes failure, aiming to build a creative network and eventually turning into a unique archive that captures the diverse artistic endeavours across Eurasia today.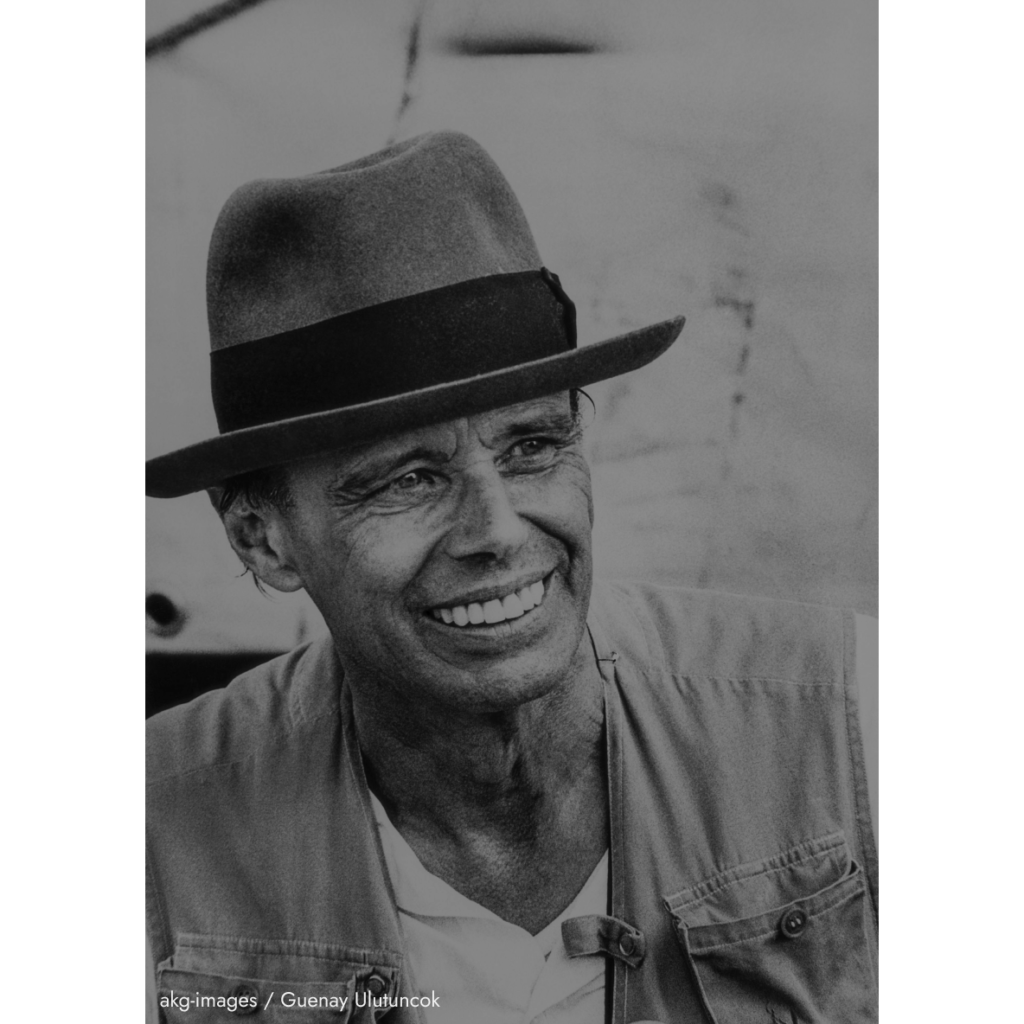 With his iconic uniform of a felt hat and a fisherman's jacket, Joseph Beuys (1921-1986) was one of the most significant artists from Germany in the 20th century. His life-story was an amalgam of fact and fiction which often served to render Beuys' mystic character. Based on his empiricistm approach toin making art, Beuys transformed his life-experience into both tangible and intangible art forms including drawing, painting, sculpture, performance, debate, discussion, teaching andto political action. Beyond the conventional idea of substantial art, Beuys expanded the concept of art to educational, social and political realms, advocating the idea of "Social Sculpture" through whichhat everyone can shape the form of our society. In this regard, for Beuys, everyone is an artist with imagination and creativity. Education is one his important focuses and he co-established the Free International University in 1973, aiming to open a pedagogical platform for cross-disciplinary study. With his deep interest in natural science, he was engaged into the ecology movement and cooperated in founding the Green Party in the end of 1970s. Beuys throughout his artistic career had an utopian vision of Eurasia where polarizations were merged throughout his artistic career and his fantasy was often embodied through the collaboration with Nam June Paik. For his solo exhibition in the Seibu Museum of Art, Beuys came to Tokyo in 1984. During his 8 days stay in Tokyo, he gave lectures, conducted the discussions with students, and staged a performance with Nam June Paik. Despite his passion forto Eurasia, Japan was the first and the last Asian country Beuys could visit in his lifetime.
Organized by: Goethe-Institut Tokyo in cooperation with the Goethe-Institutes in Almaty, Kiev, Seoul, Tashkent and Ulaanbaatar
Supported by: Arts Council Tokyo (Tokyo Metropolitan Foundation for History and Culture)